Get extra income from your Rust server
Our custom Rust plugins and services help you to monetize Rust server and market it.
How?
By selling Reward Points on your server through automated system we deploy for you (PayPal payment gateway)
By running JDSWServerAffiliate.cs plugin
By attracting more users with exclusive functionality - using JDSWSecretService.cs plugin
Download JDSW Rust server monetization software pack now
Click here to download full software pack (plugins and IPN API server)
JDSW Payment Gateway for Rust
Our custom coded plugin for Rust leverages benefits of existing ecosystem of Server Rewards plugin. JDSW Payment Gateway for Rust solution automatically processes Reward Points (RPs) purchases from your website.
How it works?
We have multiple scenarios for going through Reward Points purchase
Scenario 1:
User visits your website and selects amount of RPs
User is redirected to PayPal
User automatically receives chat command to claim RPs to his e-mail. Of course, after purchase is validated & confirmed by automated system.
Scenario 2
User visits your website and selects amount of RPs
User logs in to your website via Steam (and optionally selects server, if you have more than one)
User is redirected to PayPal
User is automatically credited with RPs after successfull purchase. No other action is required from the user.

Just in case, we also send an email with claim code even when user is logged in via Steam anyway. This is a backup for any unusual error during whole automated process.
There are thousands of possible configurations of Server Rewards.
You can sell VIP accounts
You can sell items which cannot be crafted by default
You can give to player guns or extra resources for Rewards Points
You can sell Vehicle licenses
JDSW Payment Gateway leverages years of our experience in secure & automated PayPal purchases processing. It connects to our Rust IPN API server application (more info below) which is part of our Rust server monetization service.
JDSW Server Affiliate plugin
JDSW Affiliate plugin for Rust fits to servers which needs to extend their player base. It gives Reward Points (RPs) to player for inviting their friends to server. It also automatically provides daily RP rewards to returning player. Of course automatically.
Player can type /invite to see his own invite code
Friend of player can type /invite code to redeem RP bonus for him and inviting game partner
Player is automatically credited with daily RP bonus on connection event and is notified via chat message about such bonus. In case (s)he is reconnecting next day, player receives increased bonus. Bonus can be optionally multiplied if player has server name you specify in Steam nickname.

Example.: First day 50 RPs, second day 100 RPs, third day 150 RPs, etc. Reward is increased till it reaches limit you specify. If player connects after 2 or more days, bonus is reset to base value.
Plugin is configurable & feature rich
You can disable plugin at all
You can specify RP amount awarded for invitation
You can limit count of claimed bonuses (ex.: bonus will be awarded to first 5 friends)
You can specify base daily reward and its increase step
You can multiply daily reward for players with your server name (or any other text you set) within Steam nickname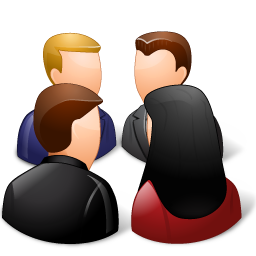 JDSW Secret Service plugin
JDSW Secret Service extends your Rust server with extra functionality for players. It allows them:
To scan player bases to get info about

its owner name
its content (no. of doors, boxes, etc.)

To protect players from being scanned by Secret Service
Plugin configuration
You can set scan price
You can set hourly price of Secret Service protection
You can configure delay between purchase and scan results availability
You can configure maximum number of scans in progress
You can assign access to these features using Oxide's permission system
Of course, you can disable this functionality at all

JDSW Rust IPN API server
To make both of plugins above working, just Rust server is not enough. You need webserver and database server for:
Processing notification about payments (webserver)
Keeping data about transactions and claimed invite bonuses (database)
Our service includes both! Access to its binaries and also 1 year of hosting for it. JDSW Rust IPN API server is ASP.NET applicaton. We've already developed an automated solution for processing payments in similar way, just for software licensing. JDSW Rust IPN API is based on this experience,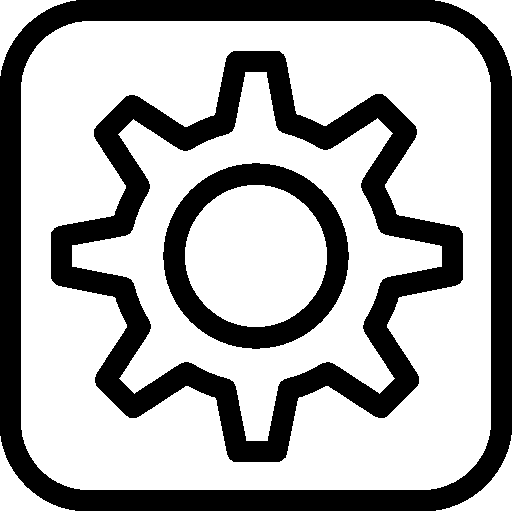 Get the software package as a service
You can get fully working solution just for $10 per year. This includes:
IPN API hosting on our infrastructure
IPN API installation, and configuration
Help with installation & configuration of our plugins to your Rust server
Support and updates during the subscription period
This package does not include access to IPN API server part binaries. To run IPN API server part on your own, you need at least Windows Server 2008 R2 operating system configured to run ASP.NET applications. On top of that you need license to use our IPN API server for Rust on your own as described below.
IPN API binaries license
You may be the person who does not like to rely on third party service and infrastructure. In such case, of course, you can host IPN API server on your own.
Access to IPN API server binaries costs $49. This package includes:
License to use IPN API binaries and install it as many times as you wish (and on any number of servers)
and the rest of subsriber's package:
IPN API hosting on our infrastructure 1 year free as a bonus and for case of issues with your infrastructure
IPN API installation and configuration (on your ASP.NET server using Windows Server operating system - at least 2008 R2)
Help with installation & configuration of our plugins to your Rust server
Support and updates - 1 year
If you are existing customer: we'll give you 10 USD discount for each year you used our subscription service! Contact us to get this discount.
Please note that Windows Server device is required to run IPN API as it is ASP.NET application.
Important note
We DO NOT guarantee any profit to you. Success of Rust server depends on much more than on having working payment gateway and affiliate system! However, we will do our best to implement our solution for you. We do not provide any trading or broker services, we're technology company.